News
Minnesota SAF Hub launches first-of-its-kind coalition to scale sustainable aviation fuel
8/29/2023 - Delta Air Lines, Ecolab, Xcel Energy, and the Bank of America have joined forces to establish the first large-scale SAF Hub in the United States. The coalition plans to increase SAF production through a series of phases until SAF is large enough in scope to replace conventional jet fuel.
Source: https://news.delta.com/minnesota-saf-hub-launches-first-its-kind-coalition-scale-sustainable-aviation-fuel
United Airlines, five other companies launch effort to develop sustainable aviation fuel
2/21/2023 - United Airlines is joining with Air Canada, Boeing, GE Aerospace, JPMorgan Chase, and Honeywell to create the United Airlines Ventures Sustainable Flight Fund starting at $100 million. The fund allows these companies a greater ability to invest in startups developing new forms of SAF.
Source: https://www.cnbc.com/2023/02/21/united-airlines-sustainable-aviation-fuel.html
Air New Zealand to fly on sustainable aviation fuel from next week
9/15/2022 - Sustainable Aviation Fuel purchases from Neste will account for roughly 1% of Air New Zealand's annual fuel imports in 2022. Air New Zealand chief executive Greg Foran says starting small and scaling imports with increasing SAF production in the near future will help test out supply chain as prices for the premium fuel become more affordable. Plans currently call for a maximum blending of 38% of the sustainable fuel with conventional fuel.
Source: https://www.stuff.co.nz/business/129878719/air-new-zealand-to-fly-on-sustainable-aviation-fuel-from-next-week
Senate passes bill with new SAF, clean fuel, hydrogen tax credits
8/13/2022 - The Inflation Reduction Act, passed by the Senate on Aug 7, 2022, will provide tax credits ranging from $1.50 to $1.75 per gallon for sustainable aviation fuels which can reduce lifetime greenhouse gas emissions by at least 50%.
Source: https://biomassmagazine.com/articles/19223/senate-passes-bill-with-new-saf-clean-fuel-hydrogen-tax-credits
NASA-Backed Program To Trial Ammonia As Alternative Jet Engine Fuel
8/8/2022 - The five-year funded study will investigate Ammonia as an alternative jet fuel, testing performance in vaporization, heat transfer and combustion through detailed chemical kinetic and computational fluid dynamic simulations. Ammonia has caught the attention of researchers due to its relative ease of handling and phase stability at high altitudes when compared to liquid hydrogen.
Source: https://simpleflying.com/nasa-program-trial-ammonia-alternative-jet-fuel/
Gevo and Japan Airlines Enter Sales Agreement for 5.3M Gallons of SAF
6/7/2022 - This agreement is the first step towards a collective airline's (Oneworld Alliance) initiative to purchase 200 million gallons of Gevo SAF.
Source: https://seekingalpha.com/news/3846277-gevo-and-japan-airlines-enter-sales-agreement-for-53m-gallons-of-sustainable-aviation-fuel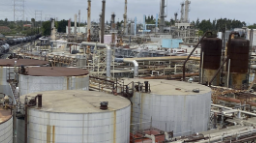 World Energy Will Completely Convert Its Southern California Refinery to Create North Americas Largest, Worlds Most Advanced Sustainable Aviation Fuel Hub
4/22/2022 - World Energy, together with Air Products and Honeywell, converts its Southern California refinery to a 100% sustainable fuel facility. This change succeeds six years of SAF production in conjunction with conventional petroleum refining for transportation fuels.
Source: https://www.prnewswire.com/news-releases/world-energy-secures-permits-will-completely-convert-its-southern-calif-refinery-to-create-north-americas-largest-worlds-most-advanced-sustainable-aviation-fuel-hub-301531135.html
Renewable Energy Plant Gets the Green Light
2/14/2022 - Gevo Inc. has received approval to build their first Net Zero SAF manufacturing plant in Lake Preston, South Dakota. Beyond producing a renewable fuel that burns cleaner than conventional fuel and reduces the need for oil drilling, the plant is focused on the overall carbon-footprint of the facility's operations. Electricity will be sourced from local wind turbines, and facility officials have partnered with South Dakota State University on developing and implementing sustainable and low-carbon agricultural practices for the production of corn, the plant's primary feedstock.
Source: https://www.kingsburyjournal.com/stories/renewable-energy-plant-gets-the-green-light,5499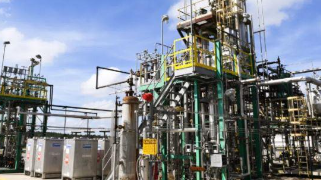 LanzaJet Sustainable Aviation Fuel Plant Nears Production, Gets $50 Million Microsoft Investment
1/13/2022 - LanzaJet - a new, dedicated SAF manufacturing company launched by LanzaTech in 2020 - is constructing a new alcohol-to-jet SAF production facility in Georgia, on track for completion by 2023. The Freedom Pines Fuel Facility is anticipated to produce 10 million gallons of SAF annually. LanzaJet's longterm goal is to be producing 1 billion gallons of SAF annually by 2030 which, if met, would comprise a significant one-third of the White House's goal of 3 billion gallons of annual SAF production by 2030. Investors in the facility include Microsoft and the DOE's Bioenergy Technologies Office.
Source: https://www.environmentalleader.com/2022/01/lanzajet-sustainable-aviation-fuel-plant-nears-production-gets-50-million-microsoft-investment/
Air France-KLM Adds Biofuel Surcharge to Plane Tickets
1/10/2022 - Air France is now adding a surcharge of anywhere between 1 and 4 euros for economy class and 1.5 and 12 euros for business class in order to offset costs of SAF used in flight. Passengers who are eager to reduce the carbon footprint of their flight may also choose to donate to the airline's funds for the purchase of SAF, starting on January 13, 2022.
Source: https://www.france24.com/en/live-news/20220110-air-france-klm-adds-biofuel-surcharge-to-plane-tickets
Rolls-Royce Flies Trent 1000 on 100 Percent SAF
11/1/2021 - Test flight showed no engineering issues when running the 747 Jumbo jet's Trent 1000 turbofan engine on 100%, unblended sustainable aviation fuel. The remaining three engines ran on conventional jet fuel.
Source: https://www.ainonline.com/aviation-news/air-transport/2021-10-19/rolls-royce-flies-trent-1000-100-percent-saf-0
White House Announces Plan to Substantially Expand Introduction of SAF
10/18/21 - On September 9, 2021, the white house published a statement outlining goals and scope for a wide-scale sustainable aviation initiative. The plan aims to address the issue of GHG emissions from the aerospace sector through a comprehensive and government-wide approach. The approach is designed to help push annual sustainable air fuel production from the current 4.5 million gallons per year to 3 billion gallons per year by 2030, assisting the fuel producers with tax credits.
The DOE, DOT, and USDA will fund a government-wide grant challenge to support new SAF pathways. In addition, the FAA will award grants to ASCENT to improve the certification process of SAF, expediting their eventual production. Several airlines and fuel manufacturers have also agreed to make policy changes in alignment with the white house's initiative.
Source: https://www.dlapiper.com/en/us/insights/publications/2021/09/white-house-announces-plan-to-substantially-expand-introduction-of-sustainable-aviation-fuel/